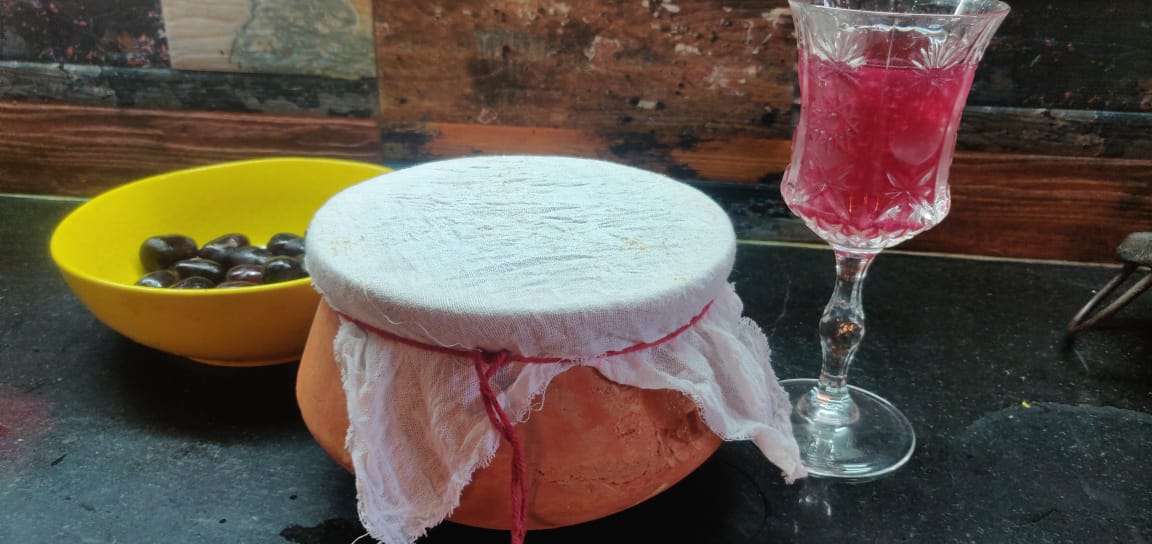 March, Prathaa's anniversary month started with the usual hustle and bustle at the workshop and office. The Team was pre-planning for events and the Anniversary Signature collection launch, but the worry about the virus was at the back of all our minds. Nevertheless, we stayed updated and ensured that safety and hygiene were prioritized above all, in our workspace.
On our second last working day before the lock down, we just tried to keep the mood upbeat and decided to try blending creativity and safety, upcycling the pre retail scrap available. The result?  Handloom cotton,breathable,washable and reversible masks for the team!
Mid March the situation was not looking too great and though the circumstances were unpredictable, we declared "work from home" from March 18 onwards, knowing very well that this was not a feasible proposition for our production staff at all.  On 22nd March, a sudden Lockdown was imposed nationwide, bringing business to a standstill.
After the implementation of the Lockdown, the first few days were filled with conflicting emotions. Staying home at a stretch, after such a long time, especially when my mind is so used to racing around business and its nuances, was slightly tough. Acceptance is the only feasible option and I learnt to take one step at a time, breathe and calm myself ,grateful to have my family and my furry baby close to me. There is definitely no point fretting over a situation we have no control on, instead make stuff within control look and feel beautiful.
So, the first few days, I simply paused , doing what ? NOTHING, other than the regular household chores which was the "need of the our" to keep life going. Or rather figuring out , how to be able to go through it.The balance time was used to "just be", yes where do we get the time to just live in the moment ,setting no agenda to the time we have in hand . I promise I loved every bit of it . I felt my own breath, life moved at my pace and I did not have to pace up my breathing to catch up with life.
Gradually even the mundane household chores seemed therapeutic, and very conveniently fell into a pattern . I still had time to pause and breathe,catch up for the evening cup of chai and frequent cocktails and conversations with family on weeknights , teenage talks with daughter and cuddling with the furry baby. Activities which felt alien in the "post it" communication,urban life …. soon became normal.
The next level , was interaction with my plant family , exploring growing some microgreens , start preparing my bio-enzyme,from home made manure to wine and rice beer…. finishing the web series that I never managed to earlier , and catching up with loads of sleep ….. the settling and slowing down process continued .......