Meet the Founder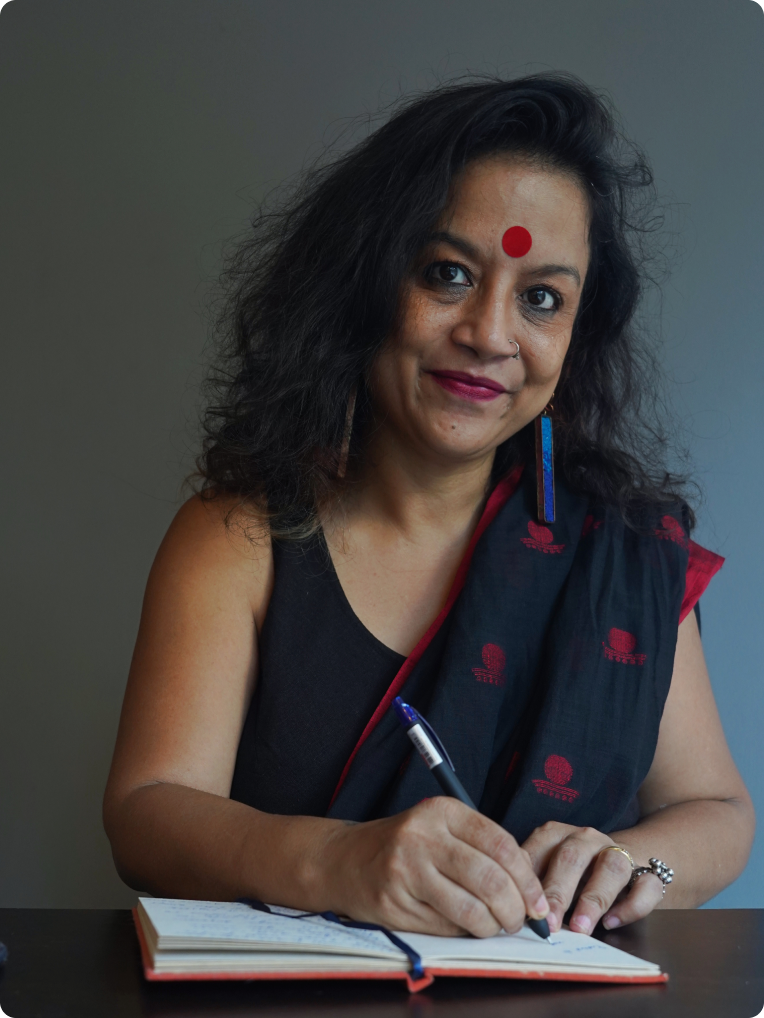 Sukanya Bhataacharya
Founder, Prathaa
Her love for travel, and explorations along with immense respect for Indian Art, Weaves, and the talent behind it are the few factors that lay the foundation for Prathaa, in the Summer of 2016, while wandering in one of the textile villages of West Bengal. She always explains the "Why" of Prathaa, relating to the team of weavers " Prathaa is because of them, and not the other way round ".
With her major in English Literature and Management in Communications and Marketing, she lived a corporate life for a decade and a half across FMCG and BFSI sectors, working across the states of West Bengal, Bihar, Orissa, North East, Maharashtra, and Goa during her regional stints. This was followed by a PAN India responsibility in her last corporate engagement, as Head of Marketing in one of the leading Private Sector banks of India .Taking forward learnings from her corporate career, building her passion around everything creative and ethical, and following her curiosity to cultivate a mindful community, and bringing forth an artisan-led India Story, Prathaa was conceived.
Keeping her ears on the ground, understanding customer needs and desires, and identifying the need gap to offer a relevant solution, along with her love for interactions/conversations and learning from each unique experience is something that she has seamlessly incorporated into her current work too.
The love for handloom cotton, weaves, craft, and everything creative comes from the influences of women in her life during her growing-up years. The design inspiration comes from her everyday life of self, people, places, and experiences associated with her. The wilderness of her spirit evolved during her constantly mobile childhood, and her love story with nature which started at quite a young age because of her dad's profession in the Tea industry, reflects in the creations of Prathaa.Her core design language is
"Look Good, Feel Better".